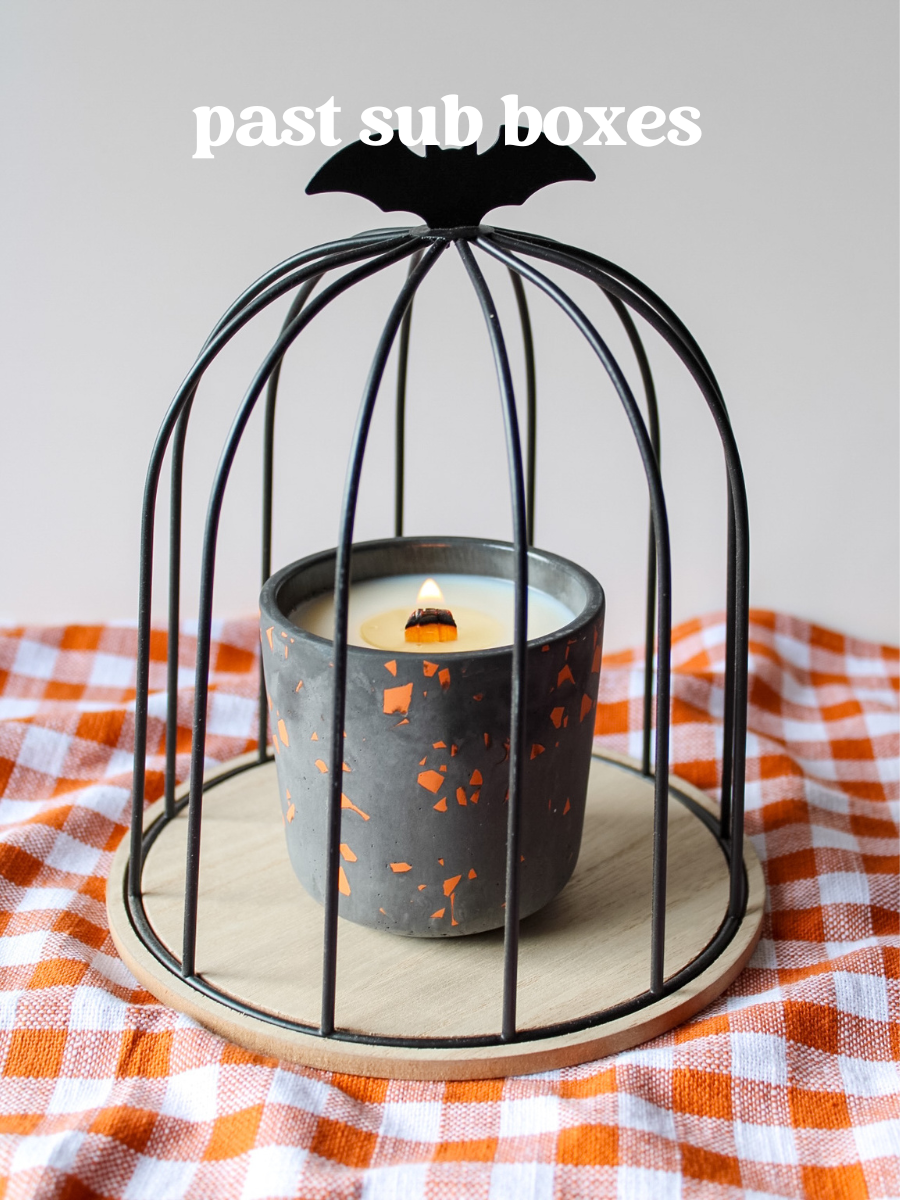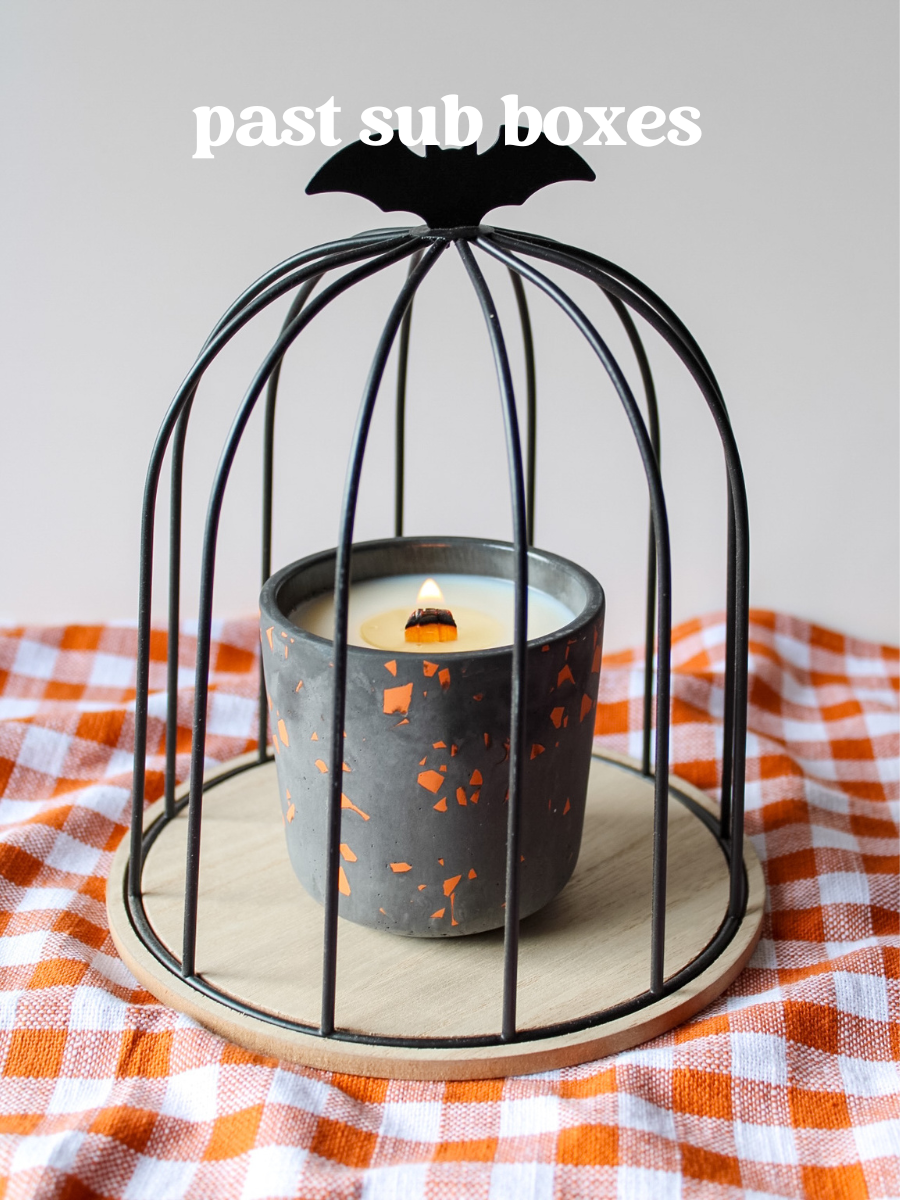 monthly subscription box
Regular price
Sale price
$35.00
Unit price
per
What is it?
Each month you'll receive one brand new candle exclusive to subscribers only. 
**Please read all the subscription box details in the sections below before signing up.**
Orders placed now until November 30th will receive the December box. The scent is jade fir & baltic cypress. The cement vessel is white.
Top: Crisp Water notes, Yellow Cypress
Heart: Crushed Mint Leaves, Bamboo, Rosemary
Base: Peppermint Swirl, Fir Needle, Fresh Cedar
Burn time: 45 hours
Nt Wt. 7.6 oz (217 g)
Who's it for?
This monthly box was created for candle lovers! It is the perfect way to try new candles you may have never thought to order before! Every month is a new scent and cement vessel. 
If you have any questions, please visit our Monthly Subscription Box FAQ.
Plan Details

you will be charged $35 + applicable sales tax on the date of your first subscription purchase every month. This includes one candle per month until cancellation. You can skip a month at any time
Subscription Information

~ orders placed during the month will receive the limited edition candle for the next month. For example, orders placed in January will receive the February candle exclusive to subscribers

~ subscription boxes begin shipping on the 1st of the following month

~ the subscription box will always have free shipping! Discount codes are not valid for subscription box purchases

~ if you purchase another item with the subscription box, you will have to pay shipping on those items

~ please note: we are unable to offer refunds on subscription box purchases except in extreme circumstances

~ want to skip this month's scent? You can do this by going into your account settings and skipping the upcoming charge. If you're having difficulties, contact us and we're happy to assist!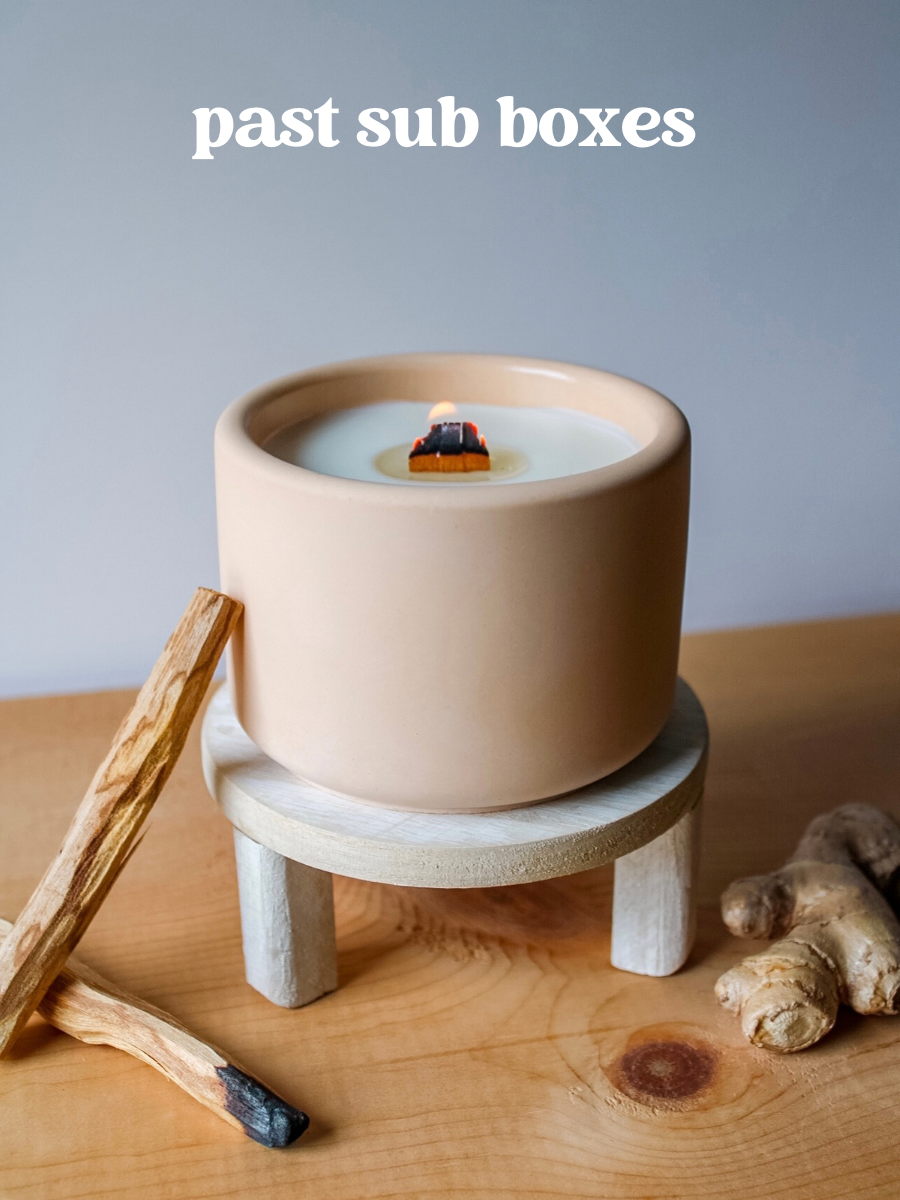 Subscription box
I absolutely love my monthly subscription box. Getting a clean candle delivered monthly feels like self-care as it requires zero mental space and always feels like fun, surprise mail. The love, energy, & attention Kara puts into each month's selection is palpable as each candle is highly attuned to the season. 10/10 recommend. <3
AMAZING CANDLES
These are the best candles I've ever seen or smelled! Every candle is like a work of art, and I get so excited each month to see the new masterpiece Kara has created!
Best candles ever
I LOVE these candles! The scent is only half of it. The vessel is just as amazing. I love getting my monthly candle in the mail! Every month has been fantastic! I light candles year round but only from Kundalini!
AMAZING!
Kundalini Candles have the ability to transform your home and your mood in the best way! From the beautiful design to the unbelievable scents, it is something I look forward to every month. The June scent in particular is outstanding. Every time I catch a whiff of it, I feel nostalgic and summery.
Love these candles!
They burn clean and are very fragrant. Love the vessels! Always look forward to my next monthly candle
One word: AMAZING
The June candle for the subscription box is by far my favorite, and that is saying something because I have many favorites at Kundalini. It has a sweet smoky scent that transports you back to a campfire where you are roasting Marshmallows. I cant say it enough but I LOVE this candle.
The best gift! For yourself or others!
I'm absolutely obsessed with Kundalini candles! She truly has the best scents and the cutest vessels! I've been getting the subscription box for months now and when I needed a Mother's Day gift I knew the perfect place to go!
Best scent
Kundalini Candles are my go-to candles. They smell SOO good. I love them and highly recommend them!
Regular price

Sale price

$35.00

Unit price

per

Regular price

Sale price

$35.00

Unit price

per